Dear Friends,
Today, on this our Independence Day, we are again reminded that it is often necessary to fight for what we believe in. Those of you who have been following the Historical Commission's recent battles to slow the tide of development, prevent the destruction of Southborough's historical fabric, and push back against blatant Board of Selectmen overreach, know that these efforts are not without cost. Still, failure to act means to surrender to the forces that threaten what remains of our shared heritage, and that is simply not an option. While the Southborough Historical Society still breathes, we will continue to support the efforts of the Historical Commission and historic preservation efforts generally, for we all benefit from tree-lined streets with storied homes, open land to walk and roam, uncongested roads and well-resourced schools—all outcomes that historic preservation can, and does, provide.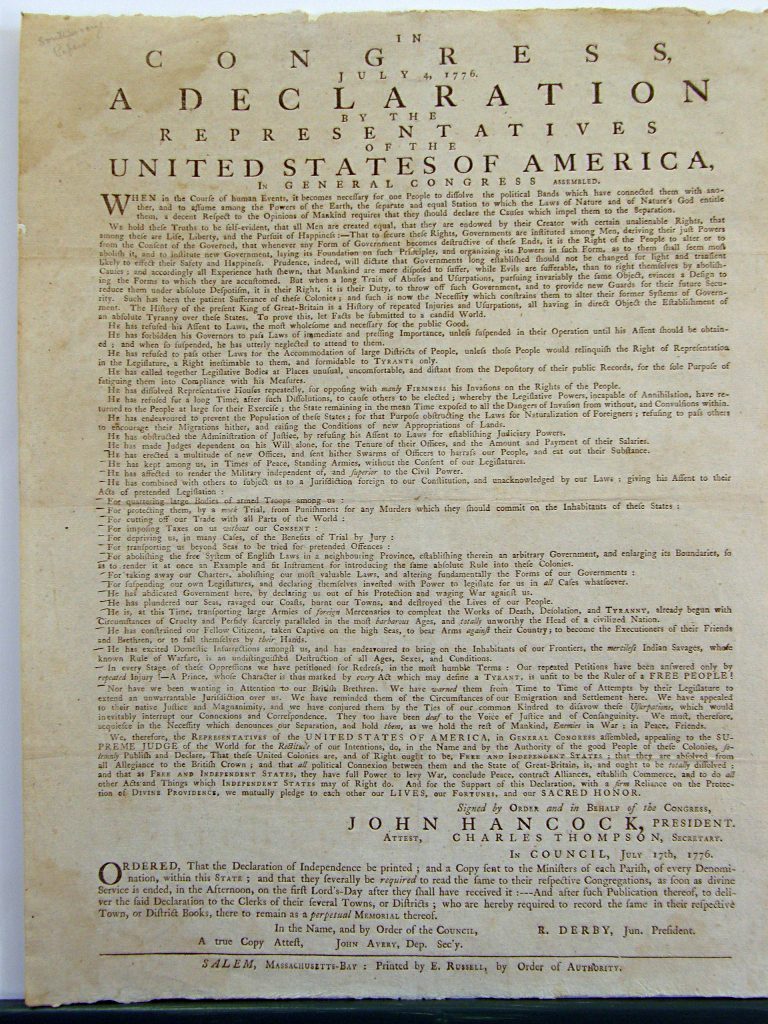 In fact, this fall, the Society intends to double-down on our efforts. Our collection preservation efforts proceed apace. There will be exciting new history programming for our elementary schools. Plans are afoot to put more heritage back in Heritage Day, as well as a Winter Speakers Series. New online genealogy tools are also in the works.
But most importantly, rest assured that we will continue our active and vocal public advocacy for historic preservation in our Town,  reminding  the citizenry of Southborough—and especially our elected officials— that while we have lost much, we have much more left to lose. Over 65% of Southborough voters supported spending over a million dollars to save the Burnett House; over 65% supported the Demolition Delay By-Law; and an equal number supported the recent Adaptive Re-use By-Law for Historic Structures. It's evident that rate-payers want, need, and require historic preservation in Southborough. For those who disagree, fair enough: Gloves on, and Queensberry Rules.
A Happy Fighting-Fourth to All!
Michael Weishan,
President, Southborough Historical Society