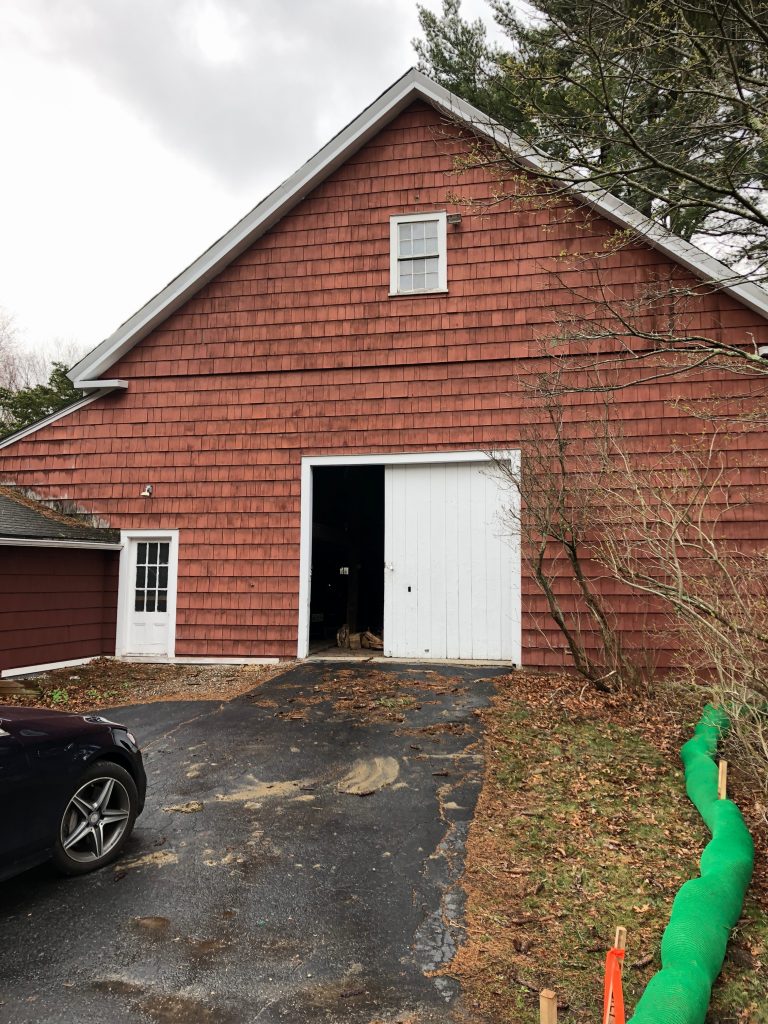 In keeping with its renewed mission of actively promoting historic preservation in Southborough, the Society today launches its list of historic structures that are threatened with demolition. Over the course of the next few weeks, we'll be introducing you to various buildings around town,  explaining the factors that threaten them with destruction, and offering some suggestions for their preservation.
#1 The Barn at 135 Deerfoot Road
Number one on our list of endangered structures is the barn at 135 Deerfoot Road., which Brendon Homes purchased earlier this year as part of a 25-acre agricultural parcel, and then almost immediately applied to demolish. It is currently subject to the Demolition Delay By-law, though these protections will shortly expire. Some of you will remember my criticism of the Board of Selectmen for choosing not to place this agricultural parcel in front of Town Meeting to debate its acquisition and preservation—despite the recommendation to the contrary of every relevant Town committee and commission. And in fact, my comments turned out to be exactly on point. Instead of keeping the land out of development, the former farm will now be carved up into six housing lots,  the 1870s farmhouse will be destroyed, and more traffic and more school-age kids and more demands on our already overtaxed Town services will be a reality.
However, there is still hope for the magnificent barn.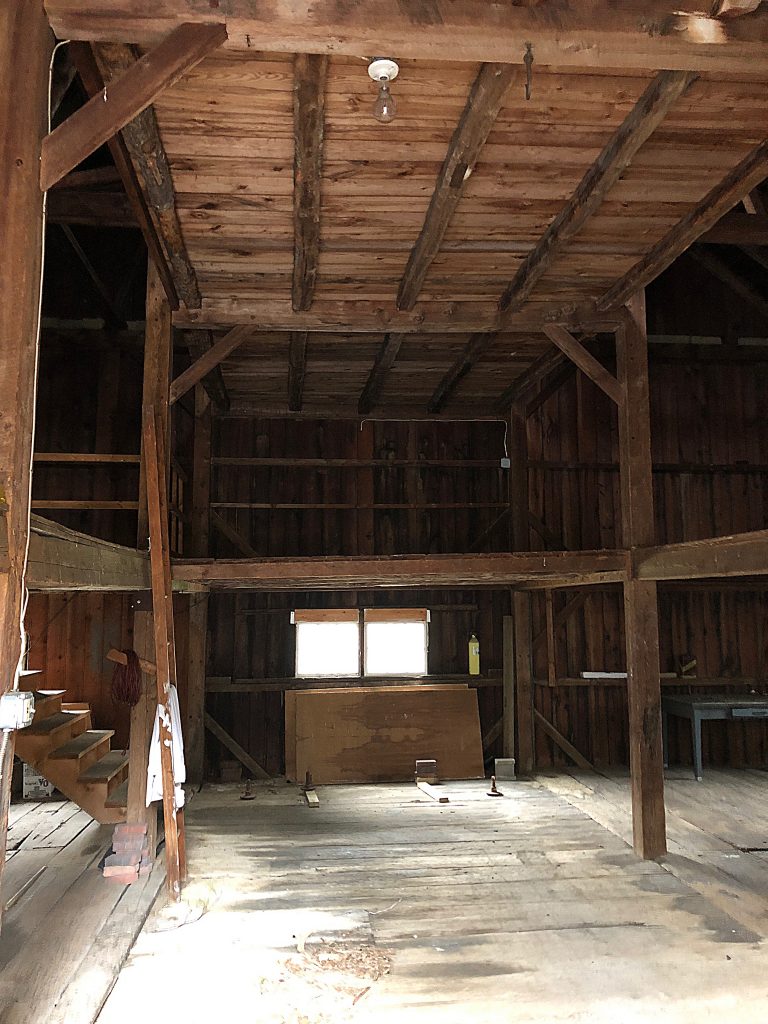 This wonderful 19th century structure is in pristine shape. Made mostly of now-extinct American chestnut, the 3-story wooden barn is sound and almost entirely free of rot or pests.  Best of all, it is largely of mortise and tenon construction, meaning that it is put together with wooden pegs and fitted joints, much like Lincoln logs. This makes buildings like these very easy to disassemble and move—essentially you label the pieces and simply take them down in the reverse order they were put up.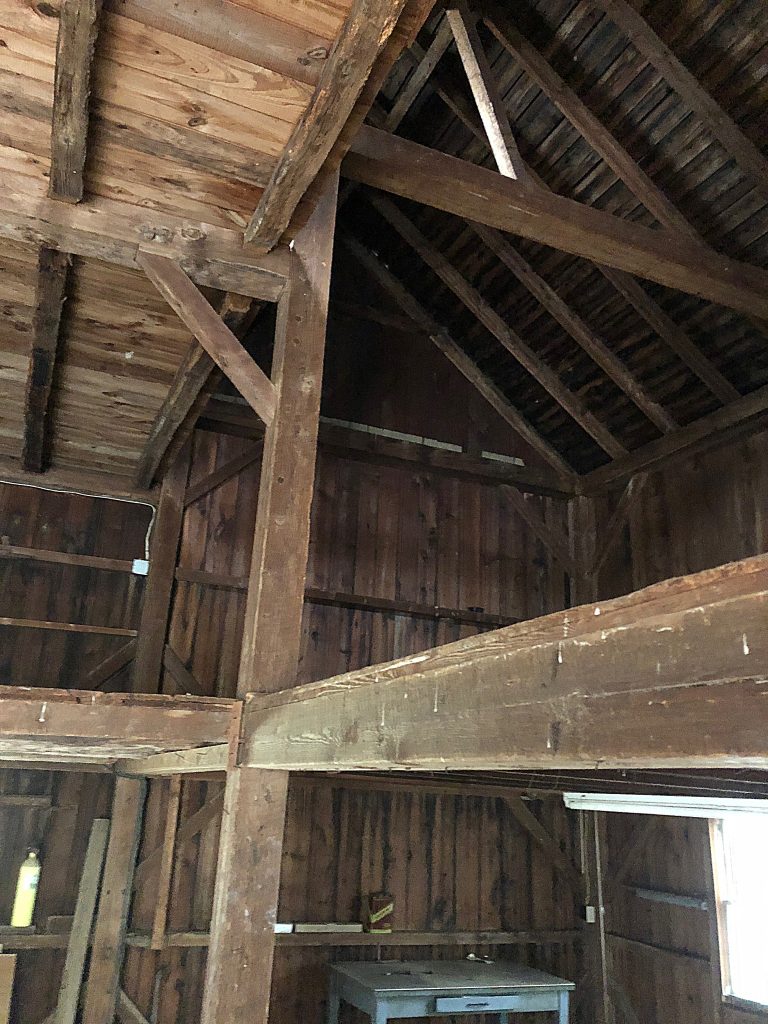 Both the Historical Society and the Historical Commission have urged Brendon Homes to help move and preserve the structure, and there may be a glimmer of light here.  We have been investigating whether or not this magnificent barn might find a new home at Chestnut Hill Farm, where there is a need for  additional educational and meeting space.  What a fantastic act of civic responsibility it would be if Brendon Homes would subsidize the moving and preservation of this structure!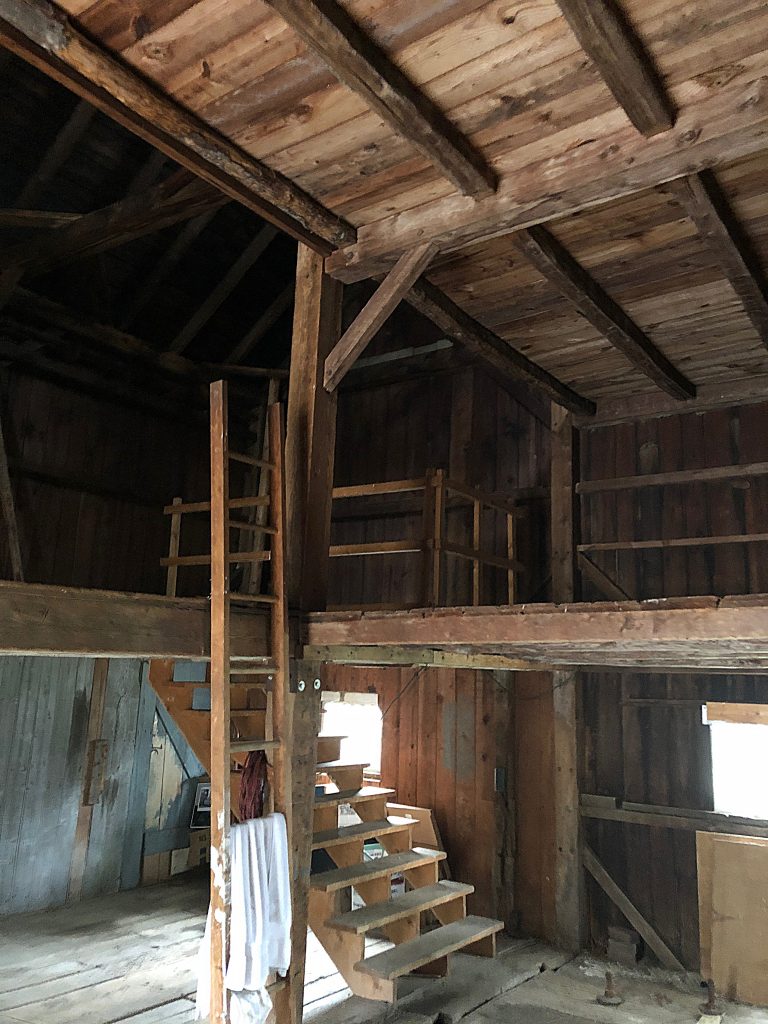 Let's hope the agricultural gods hear our prayers, because it would be a crime to lose this very rare survivor of Southborough's agricultural past.
Editor's Note: Our Endangered Building List consists of structures that are actively threatened with demolition, demolition by neglect, or by changing patterns of use that would harm their architectural integrity. Buildings are added to the list in the order proposed, and their numeration does not necessarily indicate ranking or perceived  level of threat.