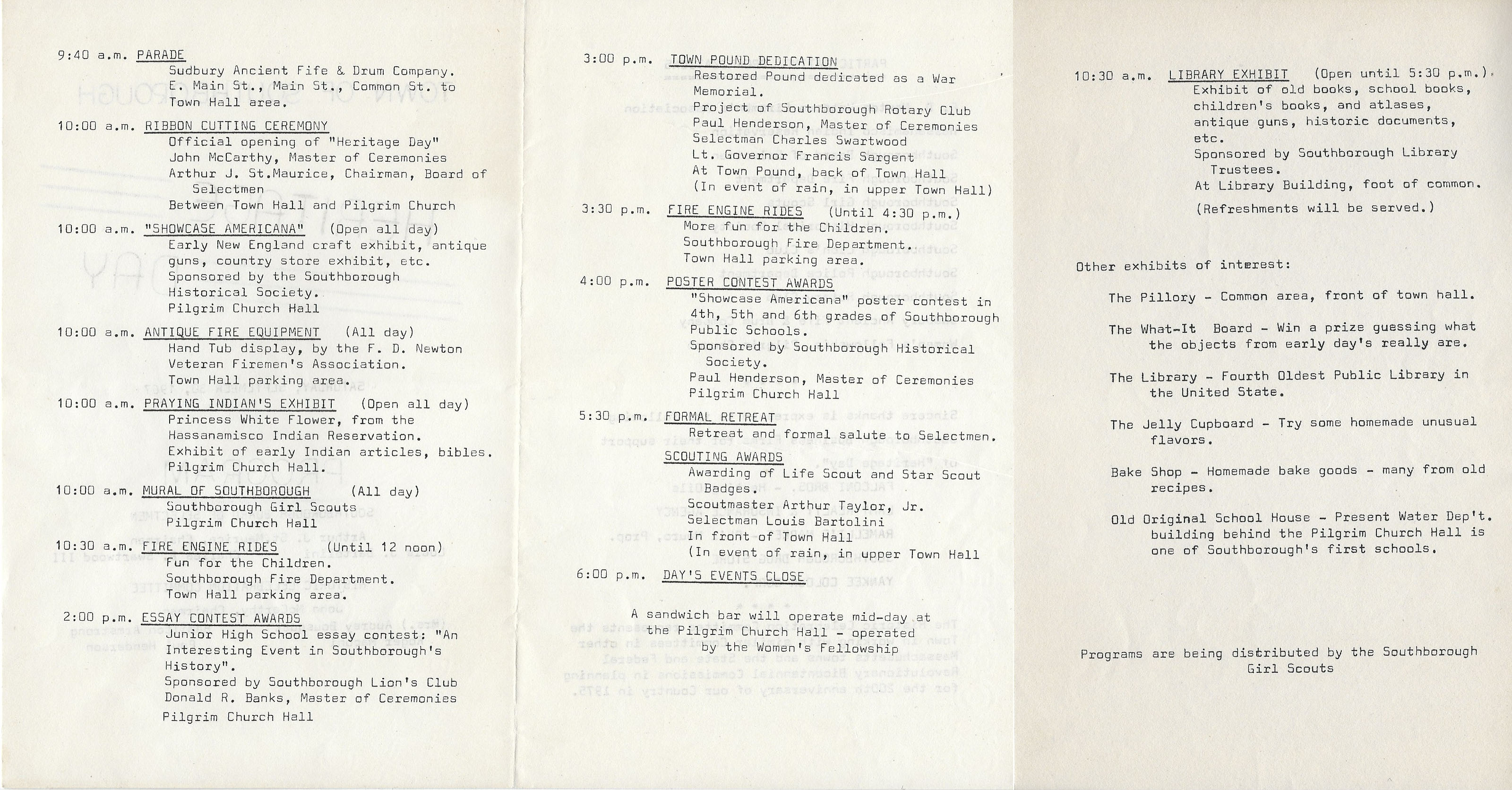 Everyone enjoys the Heritage Day parade and the vendors on St. Mark's Field, but did you know that the first Heritage Day in 1967 featured dozens of cultural activities and exhibits? Long-time residents will remember that the first Historic Celebration Committee's program featured a display of antique fire equipment, fire engine rides, Praying Indian's exhibit, an essay contest, a poster contest, and more.
The Historical Society wants to create new events with a  focus on our town's rich history to complement the existing day's schedule. We are looking for volunteers to join the planning process, as well as to participate in running the activities on October 8.

We are considering several ideas, including a tour of the newly restored Old Burial Ground, an Old Southborough General Store on the field, a tag sale at museum grounds, select pieces from SHS collection on display at a booth on field, a museum open house, and crafts for kids.