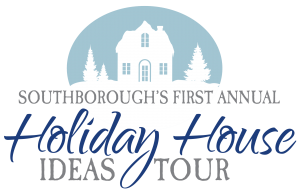 In support of the Southborough Historical Society
Saturday, November 30, 2019
10:00 AM – 4:00 PM
This year, the Southborough Historical Society is partnering with Heather McDougall, owner of local shop At Number 10, 3 East Main Street, Southborough, to kick off the holiday season in Southborough.
This self-guided  tour will feature beautifully decorated homes, along with a couple of special additional stops, to inspire your holiday decorating. A few spectacular houses are already lined up for the first annual tour.
Tickets can be purchased at @atnumber10 during regular store hours. Tickets are $30 in advance and all money goes to the Southborough Historical Society. Cash or credit is accepted.
---
Sponsors: