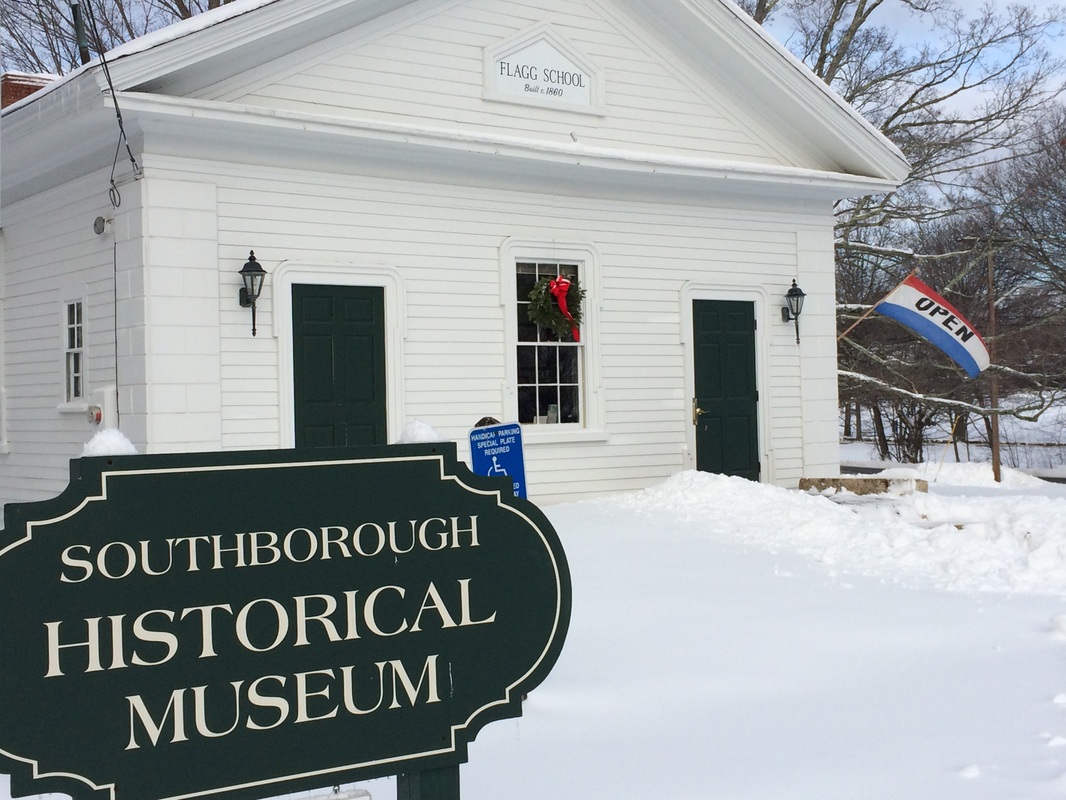 Dear Friends of the Society,
As the holidays draw near, almost inevitably I find myself re-watching Irving Berlin's Holiday Inn, starring Bing Crosby and Fred Astaire. If you haven't seen this 1942 classic, or haven't seen it in a long time, you really should. Not only are Bing and Fred in their prime, but it's also the film that launched the timeless carol "I'm Dreaming of a White Christmas." There's nothing like Der Bingle boo-boo-booing his way through that soulful song, tree aglow and fire crackling in the hearth. There's another tune, too, which I particularly like, though it's far less known: "I've Got Plenty to be Thankful For." And with only a slight change in the pronoun from "I" to "We," this catchy melody could be the Historical Society's anthem for 2017, for indeed we at the Society have so much to be thankful for! For example, over the past year:
• the Museum building reopened to the public after four months of flood remediation.
• work on rehousing and re-cataloguing the collections began in earnest.
• our brand-new website launched, continually updated with new material.
• our digitization program commenced, with hundreds of new images now available online.
• the voice of the Society began to be heard in real-time preservation advocacy for Southborough.
• our membership doubled, and we successfully competed for and won several funding grants designed to help stabilize our collections and expand the Society's outreach.
Now, however, 2018 dawns and work begins in earnest: over half our paper collection is still not properly housed; thousands of historic photographs remain to be documented and digitized; and the renovated museum space is just yearning for new exhibits, all of which have to be researched, designed and constructed. Plus, we are determined in 2018 to expand our educational outreach to the Southborough Schools — as a start, this past September we hosted a specially designed afternoon for all seven of Southborough's 3rd-grade classrooms, an event which received highly enthusiastic reviews from students, parents and teachers alike.
So, this is where you come in. For the second year in a row, we've received a 10K grant from the Southborough Community Fund designed in part as a challenge grant to spur outside giving. In essence, every dollar you contribute to the Southborough Historical Society before the end of the year is doubled in effectiveness. I so hope you'll be able to help us. If you do, we promise to keep the chorus going, making sure we preserve the best of Southborough's past for its future.
Michael Weishan, President
You donate safely and easily on line by clicking the button below.
Or, by check to the Southborough Historical Society, 25 Common Street, Southborough, Massachusetts  01772
The Southborough Historical Society is a 501(c)3 public charity and your donations are deductible to the extent allowed by law.