Serit arbores, quae alteri saeclo prosint
Cicero, On Old Age, quoting the Roman playwright Caecilius Statius
"He who plants trees, does so for future generations," noted Cicero over two thousand years ago, and what could be a better time than now to invest in the future?
We're delighted to announce that our Lyscom apple trees are finally ready for sale. Thanks to the DPW's Karen Galligan, 15 whips were grafted three years ago from the sole remaining Lyscom apple tree at the museum, (Southborough's own native apple, and the oldest living tree in town) . The young saplings are now 3-4′ tall and branched. We received 15 bareroot trees this spring , and they have been carefully potted up, watered and staked, and ten of them are now ready for their "forever home." (Three will be planted at the museum, and 2 somewhere else on Town property.)
Now truth be told, this experiment was repeated 40 years ago, and of the 30 trees distributed across town, none are left, principally because they were planted in poor locations, or in areas subject to development. To avoid a similar fate, we are seeking potential candidates who have a spot in a developed neighborhood well away from the house (to avoid death by renovation); in full sun (8 or more hours of sun a day), and well away from other competing trees. Candidates must agree to protect the young trees from mice and winter damage with a bark protector, and keep the young sapling watered for the first two seasons. If all goes well, the first apples will appear in a year or two's time. If you meet these criteria, we would love to share with you this fascinating bit of Southborough history. The "adoption fee" is $250, to benefit the Society.
On another arboreal note, in a strange twist of fate, the flagpole outside the museum cracked off at the base sometime this summer. I'm unsure exactly what happened, but it seems providential, as we were already planning to return the flag pole to the exterior of the building as reflected in our new logo, designed by our own Patti Fiore last fall.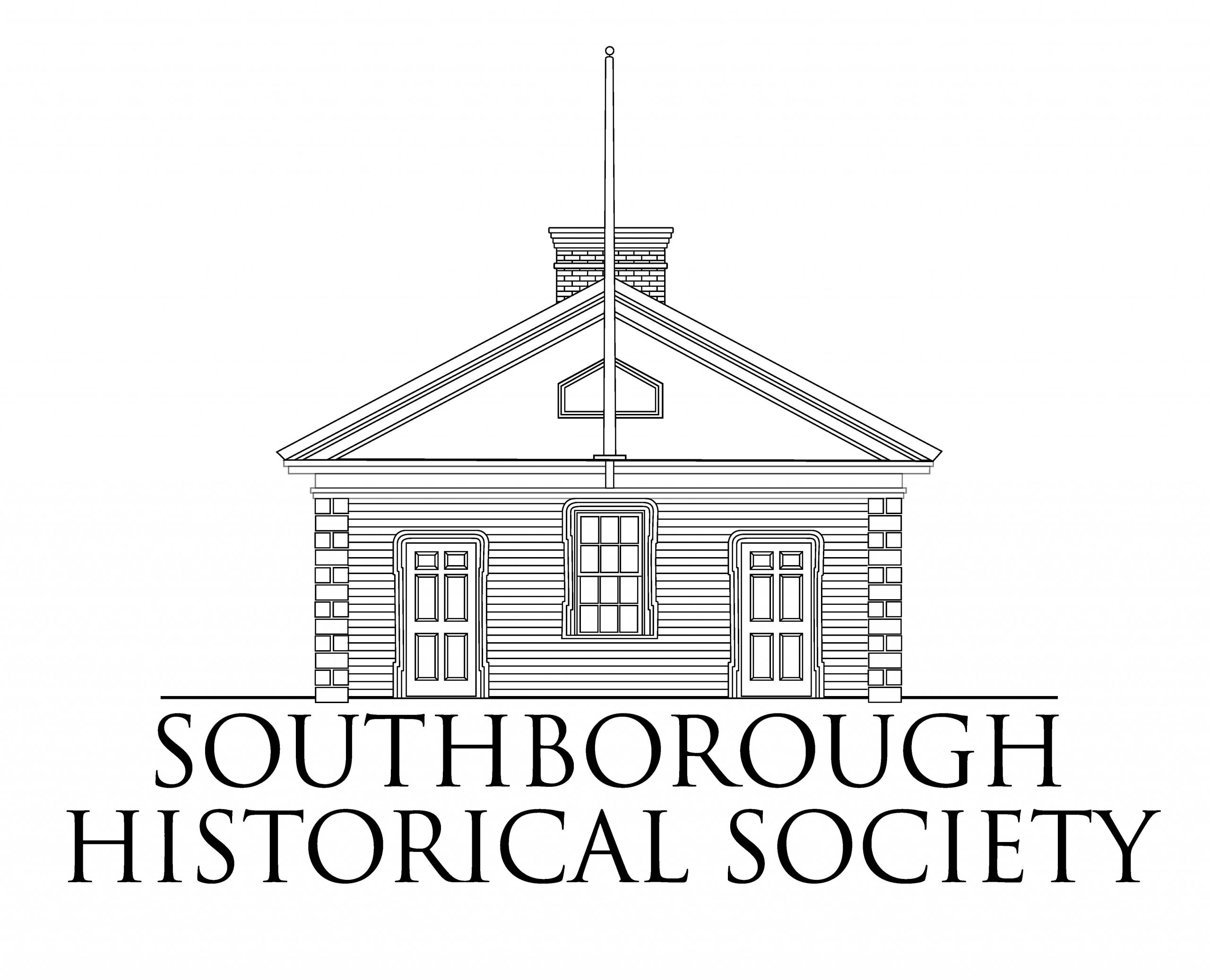 The addition of the pole restores the facade to something close to its original 1860 appearance, and was originally proposed when the museum was renovated in 2000, but never carried out. It seemed a good time then to re-evaluate the tired strip of grass where the missing flagpole once stood, and while several of us were  contemplating just this a few weeks back on a 90º day, it occurred to us that what we really needed in front of the museum was some shade, as the entire area around the Town House has lost most of its venerable trees to storm and age. Thus we would like to plant two more disease-resistant American elms (here and at another spot along St Mark's road) to match the one planted earlier this year. We're looking for two $275 donations to make this happen, so hopefully there will be among you those who agree that now is indeed the time to plant for future generations.
If you are interested either in adopting a Lyscom for your home or helping reforest the Museum quadrangle, please email us at info@southboroughhistory.org