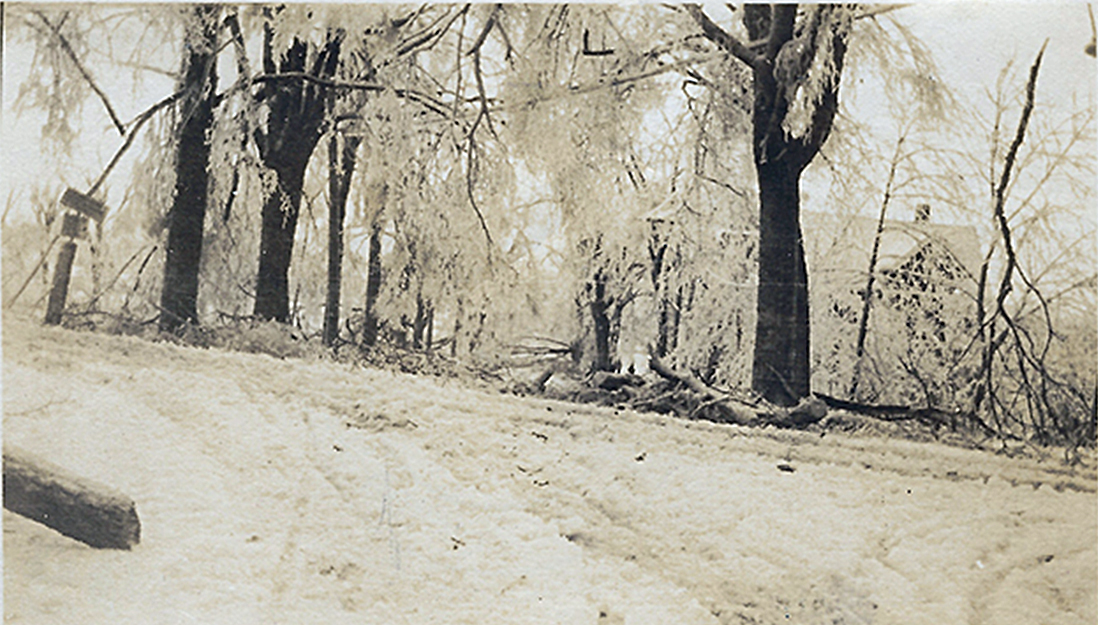 Ladies and Gentlemen,
As I write this, half the Town is still without power after last night's 15″ dump of the wettest snow I have ever seen. Trees are down everywhere, and the cleanup will take weeks. Last night I listened in horror as major specimen trees in my garden, including several of those I planted here 25 years ago,  collapsed amidst bursts of snow thunder and lightening.
Let's all agree that it wasn't a fun night.
However, we have seen worse. Take for example the picture above. This is probably the most damaging ice storm ever to hit the region, November 29th, 1921. This is the view from the center of 85 looking down Cordaville Road towards the south. To the right, you can just see the house at 3 Cordaville Road, which still stands. The first Woodward school would arise to the left in another 30 years.
We at the Society are privileged to house  10 historical images of this incredible storm, which reside safe and sound in our archives, despite the current weather!
From all of us at the Historical Society, our best wishes to you and yours for a safe and speedy recovery!
Michael Weishan,
President