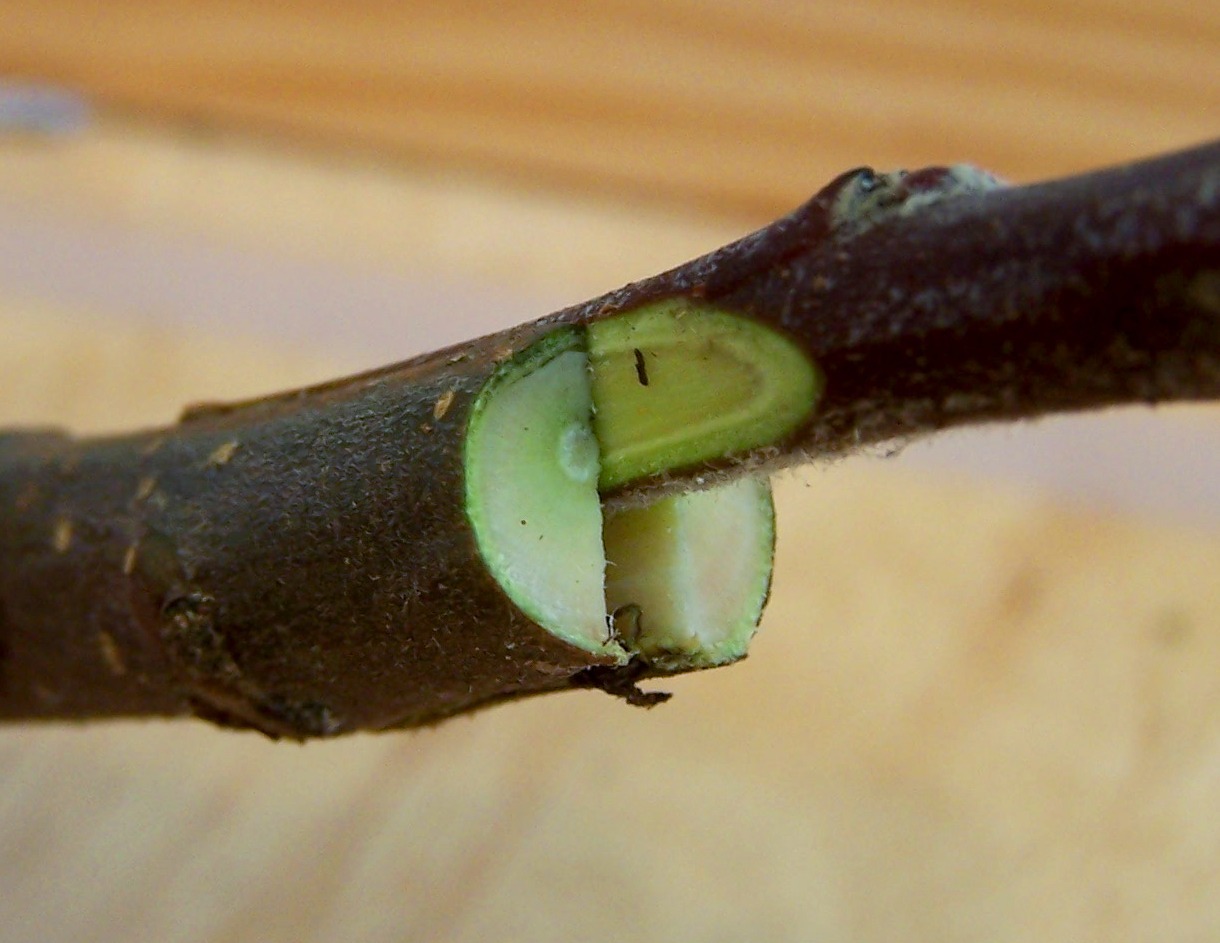 Dear Friends,
As many of you know, our Lyscom Apple, the oldest living tree in Southborough, is in very rough shape. So this spring we've decided to do something about it. The Society has ordered 20 semi-dwarf apple root stocks, and we're going to graft 20 new Lyscom apple trees on Saturday, April 6th at the museum during our heirloom master class. If you've ever wondered how grafting works, or wanted to produce your own custom apple tree with multiple varieties on a single tree, now's your chance.  After a half-hour introductory seminar inside the museum, we'll go out in the parking lot and actually produce the trees. (Note for safety's sake, unless you are an old hand, I'll be doing the cutting, as the grafting knives are razor sharp; the rest is very kid friendly.) You'll help gather and prune the scion wood, plant the root stock in a pot,  bind the graft together, and seal it. Plus, if you want, you can buy a tree, take it home, and plant it!
Class only $35/adult; $20/senior
Families with children $65
Add tree $75 (18 available)
Where SHS Archives and Museum 25 Common Street
When: Saturday, April 6th, Noon
NOTE: WHAT TO EXPECT & DISCLAIMER
Trees are grafted onto 1-2′ single bare root stems. Your grafted tree will be about 1.5′ tall, but should grow 2-3′ a year and produce  apples or two in three years, a few at first, then in increasing amounts. Not all grafts take; there will be no refunds for failed trees, however the tree amount may then be deducted as a charitable donation. Apples require a site with good soil and 8 hour/day of sun. Young trees must be protected from gnawing rodents and staked. Care instructions will be covered in the seminar.
Sign up required HERE